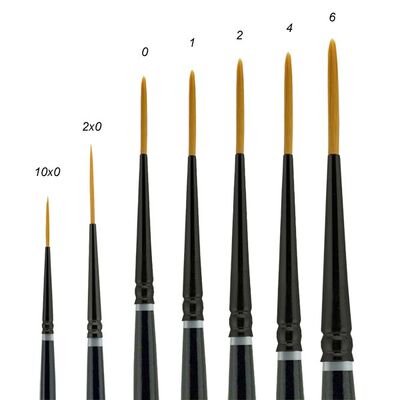 Liner and Scrip Liner brushes are very small, rounded brushes with long bristles.
Liner
Liner are very thin, but usually have shorter bristle (usually synthetic) length than a Script Liner. Good for making short, straight lines, or branches on bushes, small tree limbs, etc.
Script Liner
A Script Liner brush has very long, thin bristles (usually synthetic) and are great for signing you name on your artwork, as it can offer you great detail. Good for long, thin lines, small tree branches, bush branches, grass details, etc.