Hey everyone!
So i have this glitch with my avatar where i tap on the file i choose, and the file disappears. It works with the default avatars but as you would imagine, i want to use my cat's portrait as my avatar. I value my cat over everything in life.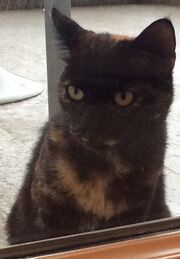 If you have any suggestions or know how to fix this issue, add a comment down below!
Ad blocker interference detected!
Wikia is a free-to-use site that makes money from advertising. We have a modified experience for viewers using ad blockers

Wikia is not accessible if you've made further modifications. Remove the custom ad blocker rule(s) and the page will load as expected.